Under the leadership of Founder and Executive Director, Ann Akre, the Portland Fashion and Style Awards is dedicated to recognizing and honoring Portland's top fashion and style talent. The city's talented creatives have launched Portland into the national fashion limelight — earning a reputation for having a hip and unique voice and one of the fastest growing fashion industries in the nation. The event strives to recognize exceptional local talent, support local businesses and showcase all of these on a uniquely Portland platform.
We believe in supporting local talent and businesses, collaborating with as many people as possible to support our growing fashion industry. The combination of Portland's creative culture and its access to the booming markets of the Pacific Rim create unparalleled opportunities.
In addition to awarding exceptional talent, the PFSA works to bring more of our city's creatives for new collaborations, along with providing connections and exposure to local businesses and consumers.
And, what better way to celebrate being that inspired, unique talent of so many hard-working fashion designers, makeup artists, hair stylists, fashion show producers, boutique owners and more with one fabulous night of awards, dancing and recognition!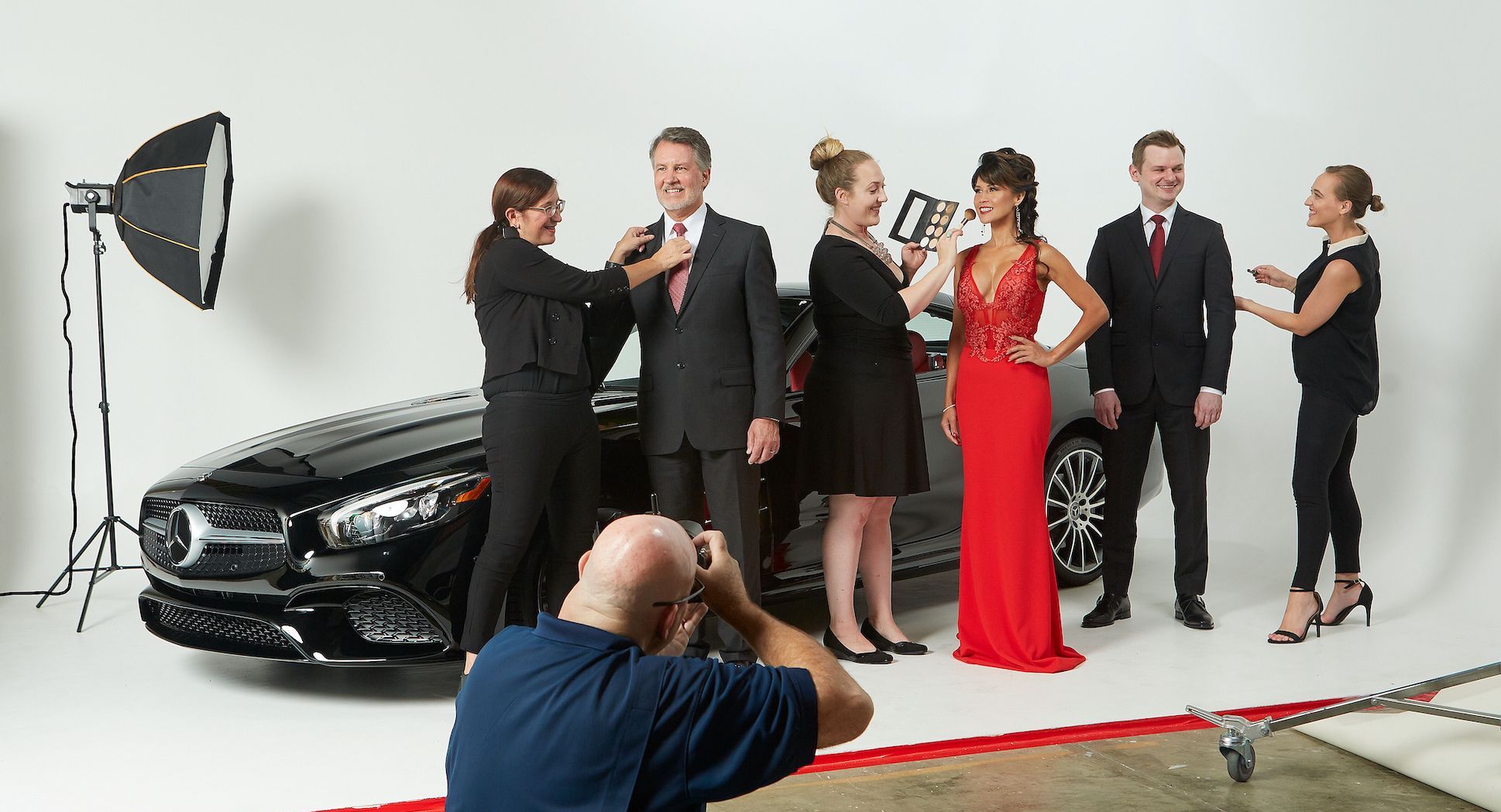 It takes the work of over 50 designers, volunteers, makeup artist, models and planners to bring the Portland Fashion and Style Awards to life and planning is a year-long endeavor.
Ann Akre, Found and Executive Producer
Ann started the awards program in 2012 to bring a spotlight to Portland's burgeoning reputation for innovation in the style and fashion industry. She also hoped that the program would serve as a catalyst to encourage more collaboration within the Portland's creative community. In the eight years since its inception, Ann has proven that collaboration and recognition can provide development in the fashion industry. Ann is a respected individual throughout Portland and is always eager to lend a hand to help others achieve their dreams.
Along with PFSA, Ann is the owner of Venus Allure Salon and Spa located on SE Belmont, offering top-of-the line hair and nail services and luxurious spa experiences. Ann's commitment to the community and causes near and dear to her heart can be seen in her generous donation of her time to various organizations throughout Portland, including PFSA's beneficiary partner, JDRF - Turning Type One into Type None, in honor of her nephew and god-child, Jaxson, who was diagnosed with Type 1 Diabetes at the age of two.
Anne Marie Sketch, Producer
Anne Marie joined PFSA in 2017 and is excited to be back in its eighth year. Anne Marie brings over 10 years of event management experience to PFSA and is excited to continue to work with founder Ann Akre to further grow the organization.
Prior to joining PFSA, Anne Marie had a career in youth education programs and events, as an Association Manager and Leadership Specialist with TRI Leadership Resources and a Program Manager at Young Entrepreneurs Business Week. She is a graduate of Hamline University in Minnesota where she studied Political Science, Fashion Merchandising and Business Administration.
Outside of PFSA, Anne Marie can be found managing her businesses, including Heel the Sole, an innovative shoe insert she developed and co-founded.
Anne Cleve, Assistant Producer
Anne Cleve has been a Portland fashion insider since 1994, having spent the first seventeen years with Tom James Company, the nation's largest custom suit maker. In 2008, Anne earned her credentials as a certified fashion stylist, which led to styling for fashion shoots as well as fashion show production. Currently, Anne is in her 8th year as Executive Producer of the Multnomah Athletic Club's Holiday Fashion Show, a multi-day show featuring ten vendors, 20 models, and over 1200 attendees. Anne is very excited to join the PFSA production team this year!
H'unna Abed, Audio/Visual Production Director
H'unna Abed is the Founder and creative director for Dozen Magazine/Entertainment LLC. He has produced and directed a variety of independent films including "Kill em' Dead" and "Eviction Notice," and co-directed the documentary, "Spanish Inquisition" for the History Channel. He's also worked with several prominent production companies including FOX, CHANNEL 49, MTV, CBN the 700 CLUB and COMCAST SPOTLIGHT and produced his own show, "Live In Portland," for two seasons.
As Manager of the University of Portland's Film Department and an instructor, he's also had the opportunity to share his wealth of skills and mentor young film makers.
Dozen Magazine and the associated production company encompasses a wide variety of artistic endeavors: filmmaking, theatrical performances, writing, producing, and model and artist management. The motto: "Invest Your Creative Abilities with Us", Dozen Magazine International and Entertainment will take your dreams, your vision to another level. They can be reached at Info@dozenmagazine.com / www.dozenmagazine.com
Beth Erlendson, Creative Director
Beth Erlendson started down the path to becoming a supporter of the Portland Fashion and Style Awards way back in a junior high school home economics class. It was then that Beth first picked up needle and thread and learned how to sew, and her early creations sparked a lifelong passion for fine fabrics, quality craftsmanship and creativity in apparel design.
Is Project Runway airing tonight? You can find Beth planted in her favorite chair, glued to the television screen and taking in every glorious scene. Is there a fashion show in the Portland area happening? Beth is probably there. She takes immense pride in being part of a community that cultivates and nurtures local talent, as well as provides a unique perspective that keeps Portland on the cutting edge of fashion and style.
Beth's creativity and flair for promotion shines through in more than just her love of fashion. She opened FAB Marketing & Design Group in 2009 to provide clients with comprehensive strategic marketing plans and services that seamlessly weave stylish advertising campaigns with custom-designed brand identity development.